BIRTH OF AMERICA BOOKS (tm)
THE BLACKJACK QUEEN, CUTTHROATS AND GOOD TIME GIRLS OF THE GOLD RUSH
REAL PEOPLE, TRUE STORIES
HISTORICALLY ACCURATE AND FUN TO READ
(They're written like novels with dialogue based on journals, diaries and newspapers)
HISTORY AS IT HAPPENS(tm) IN HIGH ACTION AMERICAN HISTORY BOOKS
"Californians rashly wagered everything they owned,
confident that a fortune lurked under the next card or,
if not, outdoors under the next rock."
The Gamblers [Bibliography R78, 83]
CHAPTER 27
<![if !vml]><![endif]>
WHAT WAS YOUR NAME IN THE STATES?.... SPRING 1855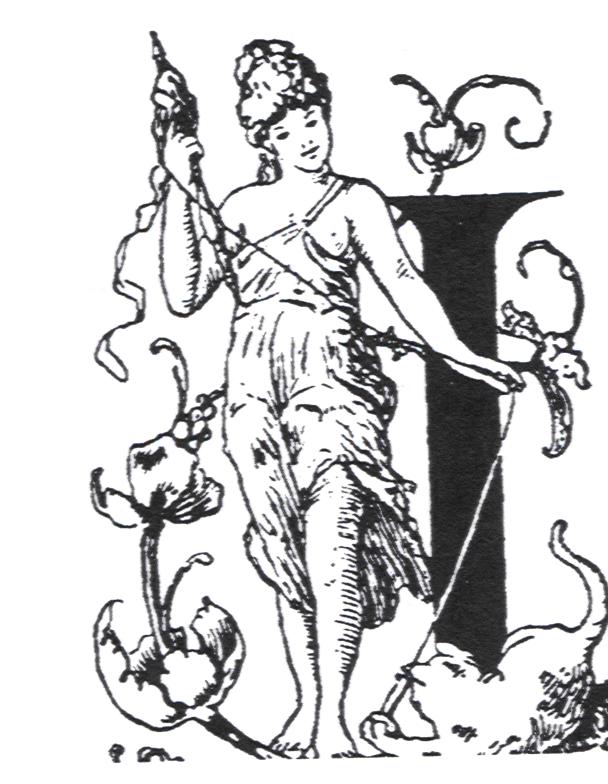 nside The Polka House on Nevada City's Broad Street Eleanore Dumont teased miners with glimpses at lacy undergarments and guileful glances promising gold. Miners waited in lines at her Blackjack table telling each other they would rather lose to her than win from anyone else. They'd wade in Deer Creek's icy stream for a week panning gold just to stand close, even if they lost it all, to the Blackjack Queen. They didn't even mind removing their slouch hats wearing clean clothing, and taking their fights outside the front door if they could risk their dust at Eleanore's Polka House.
Inviting three gentlemen to her rooms each evening and her finesse at Blackjack enabled her to open what she called, the "fanciest bar in California." The 50' long walls covered in scarlet cloth displayed colorful, imported French paintings. Tinkling crystal chandeliers and plush carpets greeted customers who guzzled champagne instead of redeye and free gourmet food awaited all who gambled. Seventy-nine saloons in Nevada City beckoned the miners, but only the Polka House held the exquisite Eleanore Dumont.
Restless, Eleanore adjusted her billowing satin skirts. Just when she thought her gray-eyed stagecoach driver had rolled the stagecoach past her this trip, he strode toward her.
"Hullo, little Butterfly."
Eleanore raised an eyebrow. "Seems you're running a little late this trip."
The stagecoach driver shook his head, then stammered, "Needed to make a stop."
She coughed preparing to accuse that The French Saloon bordello run by Elizabeth Applegate at Pine and Commercial streets was his stop when a low voice whispered in her ear, "I can double your money."
Eleanore turned. Enormous brown eyes framed by long black eyelashes melted into her soul. His large hand reached toward her, "I'm David Tobin, and I have a proposition for you."
Eleanore smiled. Whatever proposition he wanted to make, she'd love to hear. She nodded dismissal to the tardy stagecoach driver, then calling " Champagne for everyone," to quiet grumbling miners, she whooshed to a back table followed closely by the brown-eyed charmer.
A black wavy curl slipped onto his forehead as he leaned forward, whispering his plan to increase her business if she'd give him wages plus percentage. Enraptured, Eleanore quickly agreed.
In keeping with his proposal, Tobin ordered a burnished mahogany roulette wheel from San Francisco, then new emerald green gaming tables for poker, keno, and faro. He hired expert dealers and kept The Polka House open 24 hours a day.
They invited everyone in town to gamble for gold, then dance the wild fandango to the dynamic music of a 15 piece orchestra.
And the townfolk flooded in, except for the Sabbatarians, who, even though they'd failed in 1851, 1852 and 1854 still worked to close saloons and gambling dens on Sundays. Even professionals gathered to gamble with the skillful dealers at Eleanore's Polka House.
Henry Plummer ran a gambling table at the Hotel Parie, a wooden one-story hotel, and had just been appointed as Deputy to Marshal David Johnson. He sauntered into The Polka House seeking a game of 21 and sat opposite Eleanore.
As she dealt the cards, his stormy, dark eyes studied the dealers, the raucous winners and tight-lipped losers. He gazed at the ravishing Eleanore as she giggled, clicking an Ace of Diamonds onto her King of Clubs. She was as pretty as the cupcakes from the Empire Bakery that he and Henry Hyer owned.
Plummer leaned back in his chair. Born in Houlton, Maine in 1832, he'd moved with his parents and seven brothers and sisters to Sauk County, Wisconsin in 1845. Hardly anything compared with the spectacular snow scenes he'd seen in Maine or Wisconsin until now. "Nothing is so glorious nor lethal as a snow avalanche -- except perhaps the way you play this game, little cupcake."
Eleanore adored winning and compliments almost as much as she adored Tobin. Looking at the slim, even-featured Deputy, she laughed teasingly, "Now, you know where flattery will get you, don't you."
Plummer chuckled, then jerked his thumb toward the faro table. "Isn't that David Gates over there?"
"Why, no. That's my David Tobin," she murmured.
Plummer sized up the situation, but felt he needed to warn this little cupcake. "I'd stay clear of that David Gates," he gruffed. Quickly rising and departing, he began to whistle, then sang:
"Oh, what was your name in the States?
Was it Thompson or Johnson or Gates?
Did you murder your wife,
And fly for your life?
Say, what was your name in the states?"
But Eleanore didn't heed Plummer's warning. Tobin had rescued her from the mundane, lifting her life to the sublime. Of course, she was elated that her business more than doubled. She gave Tobin much more than wages plus percentage. He was her raison d'être, her reason for living. But a small voice deep inside her nagged, "What was his name in the States?"
Back Cover.......Table of Contents......Find Out # of Chapters in Your State..
Reader Letters .....About Us
Read Chapter 7 Gold Cleansed by Southern Blood..............
Read Chapter 41 Auburn's Night Gunfight